2 best hotels in Holmlia
Our top picks
Lowest price first
Nearest to
Best reviewed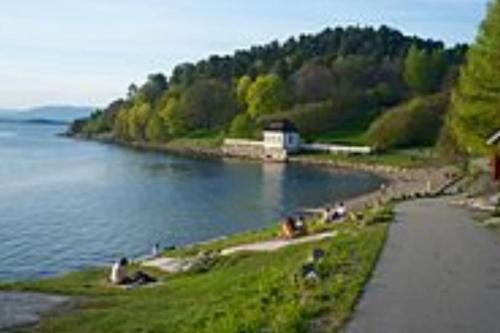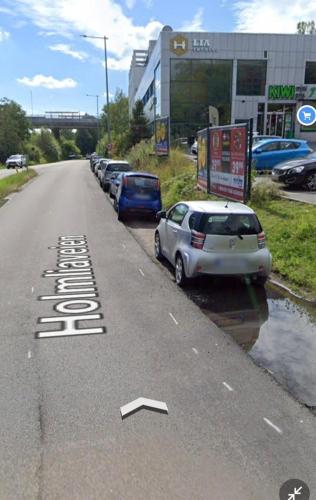 See all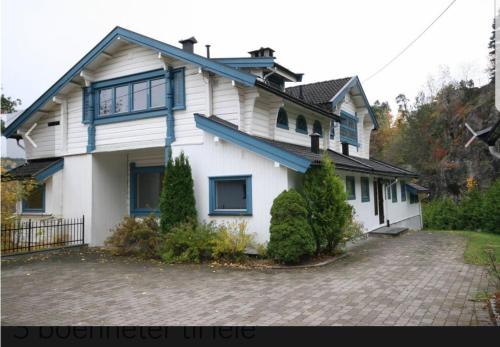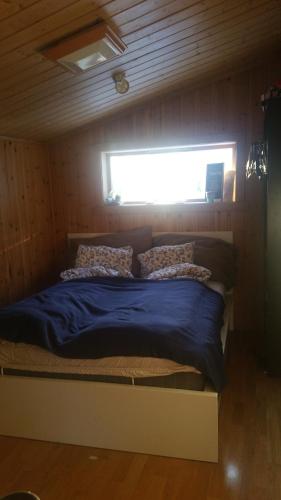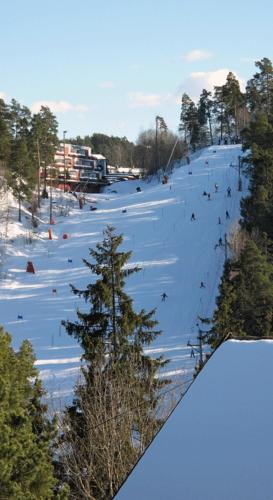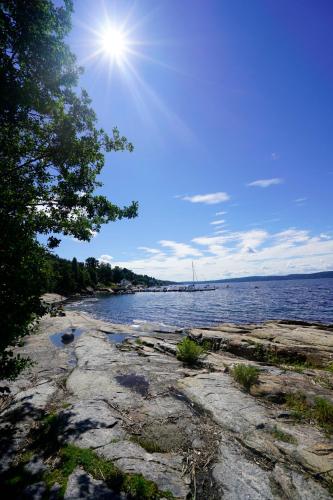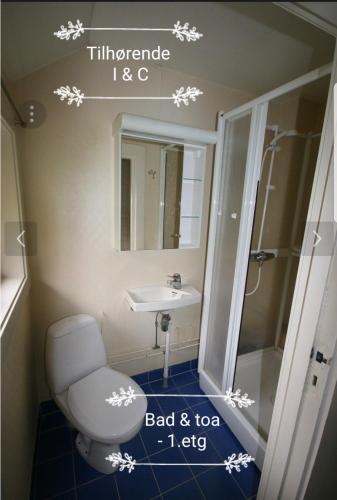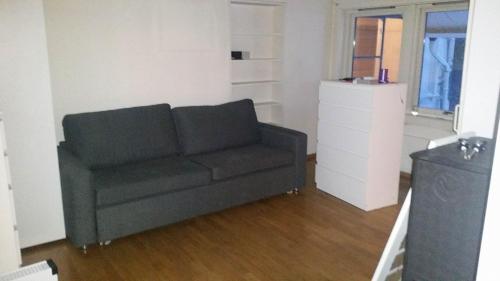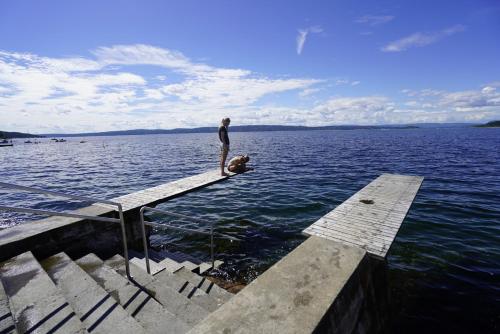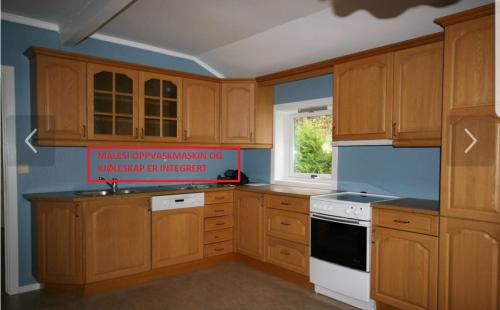 See all
Frequently asked questions
What are the most popular hotels in Holmlia?
Some of our most popular hotels in Holmlia are Bedrooms in apartment 12 minutes to Oslo City by train.
What are the best hotels in Holmlia for couples?
Hotels in Holmlia that are highly rated by couples include Bedrooms in apartment 12 minutes to Oslo City by train.
What are the best hotels in Holmlia for families?
Hotels in Holmlia that are highly rated by families include Bedrooms in apartment 12 minutes to Oslo City by train.
More about Holmlia
Discover the Best Season to Visit Holmlia, Oslo
Holmlia, located in the southern part of Oslo, is a wonderful destination to visit year-round. However, the best time to visit Holmlia is during the summer months, from June to August. During this time, the weather is warm and pleasant, making it perfect for outdoor activities such as hiking, biking, and swimming. The days are also longer, giving visitors more time to explore the area. If you're looking to avoid crowds and enjoy the beauty of Holmlia in peace, consider visiting during the shoulder seasons of spring and fall.
Top Reasons to Visit Holmlia in Oslo, Norway
Holmlia is a charming neighborhood in Oslo that offers a unique blend of urban and natural attractions. One of the top reasons to visit Holmlia is its proximity to the city center. With just a 12-minute train ride, you can easily access all the major tourist attractions in Oslo. Holmlia itself also has a lot to offer, including scenic hiking trails, beautiful parks, and cozy cafes. The neighborhood is also known for its diverse community, making it a great place to experience different cultures and cuisines.
Exploring Holmlia: Fun Things to Do and See
Holmlia is a great destination for outdoor enthusiasts. The neighborhood is surrounded by beautiful forests and parks, including the Østmarka Nature Reserve, which offers miles of hiking and biking trails. Another must-visit attraction in Holmlia is the Trollvann Lake, which is perfect for swimming, kayaking, and picnicking. For those interested in history, the Holmlia Church is a beautiful example of modern Scandinavian architecture. The church's interior is designed with natural materials, including wood and stone, creating a serene and peaceful atmosphere.
Traveling to Holmlia: How to Get There
Getting to Holmlia is easy and convenient. The neighborhood is located just 12 minutes away from Oslo city center by train. The Holmlia train station is served by the Oslo Metro Line 3, which runs every 10-15 minutes. If you're arriving by plane, the Oslo Airport is about 50 minutes away by train. From there, you can take the Airport Express train to Oslo city center and transfer to the Metro Line 3 to reach Holmlia.
Where to Stay in Holmlia: Agoda.com's Top Hotel Picks
Agoda.com offers a variety of affordable and comfortable hotels in Holmlia. One of the top picks is the "Nice bedrooms 12 minutes to Oslo city by train" hotel, which is located just a few minutes' walk from the Holmlia train station. The hotel offers clean and cozy rooms with free Wi-Fi and access to a shared kitchen. Another great option is the "Room inside classical villa in silent neighborhood," which is a beautifully restored villa with spacious and elegant rooms. For those on a budget, the "Keybutler Budget Pasoplia" hotel offers simple and clean rooms at an affordable price. For those looking for a more luxurious stay, the "Keybutler Seaview Rooms Hannevika" hotel offers stunning sea views and modern amenities.
Delicious Local Cuisine: What to Eat in Holmlia
Holmlia offers a diverse range of cuisine, from traditional Norwegian dishes to international cuisine. One of the must-try dishes in Holmlia is the "Fårikål," a classic Norwegian lamb stew made with cabbage and potatoes. For seafood lovers, the "Gravlaks" is a popular dish made with cured salmon and served with mustard sauce. Holmlia also has a variety of international restaurants, including Thai, Indian, and Italian cuisine. For a quick snack, try the "Kanelbolle," a delicious cinnamon bun that is a staple in Norwegian bakeries.
Expert Tips for Travelers Visiting Holmlia
When visiting Holmlia, it's important to pack comfortable shoes and clothing, especially if you plan on hiking or biking. The neighborhood is surrounded by forests and parks, so be sure to bring insect repellent and sunscreen. It's also a good idea to bring a reusable water bottle, as there are many drinking fountains and water stations throughout the area. If you plan on using public transportation, consider purchasing an Oslo Pass, which gives you unlimited access to all public transportation and discounts on attractions. Finally, be sure to bring a camera, as there are many beautiful photo opportunities in Holmlia.
Getting Around Holmlia: Transportation Options
Holmlia is a small neighborhood, and most of the attractions are within walking distance. However, if you prefer to use public transportation, the Oslo Metro Line 3 is the most convenient option. The line runs every 10-15 minutes and stops at all major attractions in Oslo, including the Holmlia train station. If you're traveling with a group, consider renting a bike from one of the many bike rental shops in Oslo. Biking is a great way to explore the area and get some exercise at the same time. Taxis and ride-sharing services are also available, but they can be quite expensive, especially during peak hours.